Sea Freight Forwarding / Air Freight Forwarding / Custom Clearance
Exim logistics a fast growing supply chain manager and transportation provider. Most of the very dominant industries consider logistics as a critical business activity which influences the day to day revenue generation in any company. Exim logistics offers top notch international freight forwarding,export & import custom clearance, cargo handling,transportation and warehousing solutions to its customers worldwide through its associates network.our sole aim is to provide our customers a one-stop solution for all shipping and logistic services.

Logistics in itself follows a complicated framework which makes it difficult for anyone and everyone to survive in this industry. Exim logistics makes it easier to book the shipment, consignment tracking, consolidation and other documentation handling. When you choose exim logistics for your logistics needs, you choose the best. Whether it is sea or air, we ensure that your cargo is moved and delivered safely and in the prescribed time frame. We keep a close watch on the deliverables at all times. Our international freight forwarding services are wide spread amongst the influential cities within indias everyone. Its practices are sophisticated and its quality is pure.

Exim logistics combines its services with the customer requirements to custom design specific solutions for its clients. Request you please forward your day to day requirements enable us to provide you our best rates & services.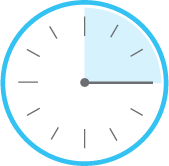 Mon - Friday 9am - 5pm
Saturdays 9am - 1pm
Sundays Holiday
Note: Time is IST(Indian Standard Time).
01. Nhava Sheva(Mumbai)

02. Delhi

03. Mundra

04. Pipavav

05. Hazira

06. Ankleshwar

07. Chennai

08. Hyderabad

09. Kolkata

10. Rajkot

11. Kochin

12. Indore

Worldwide Agent Network